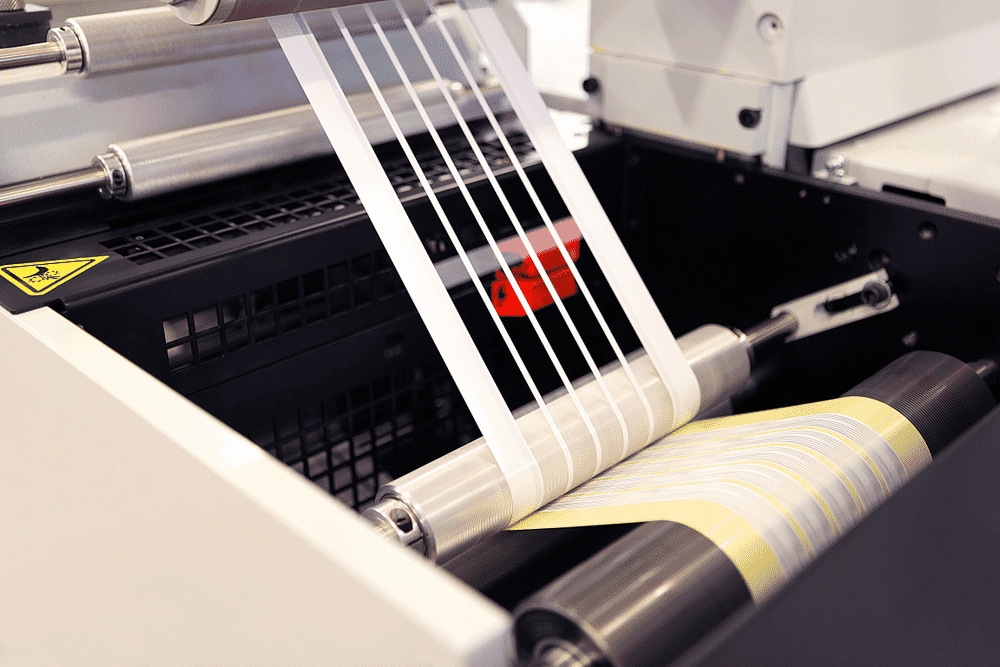 Die cutting (Custom cut-out Label Shapes)
Long label strip will be fed through the press into an area known as a "station" which holds the custom die tool that will cuts out shapes, creases or cutting the sheet into smaller segments base on requirement.
Our custom die cut parts are used in different applications, including electronics, gaskets, and medical uses. Furthermore, our die cut tapes are able to lessen waste, labour, and assembly time, and it ensure a more uniform finished product.
We serve the commercial and industrial, diagnostic, aerospace and electronics.