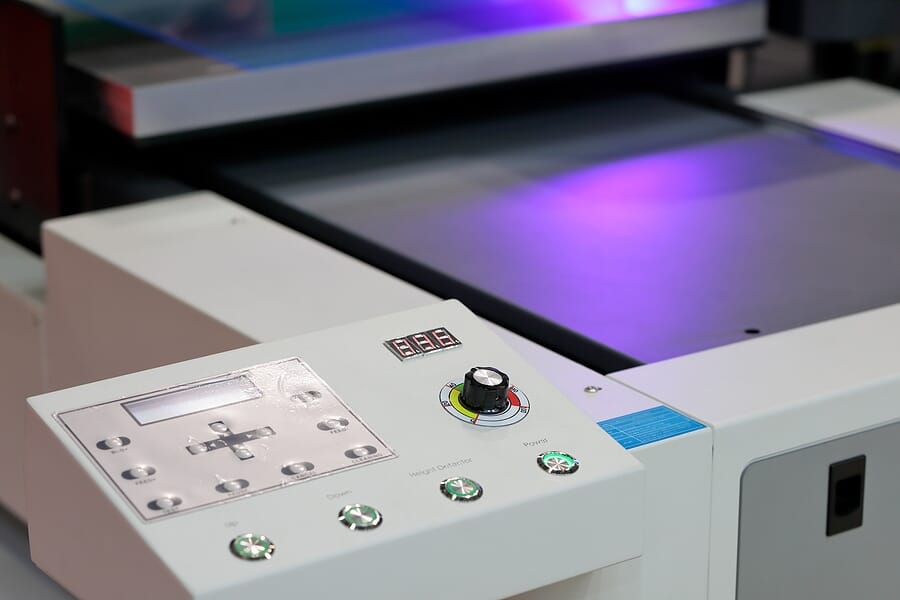 There is a wide range of offset printing services in Singapore nowadays, and depending on your needs, there is a method that meets your requirements and ensures a high-quality result! One printing technique that is commonly used and is popular nowadays is UV rotary printing. Here is how UV printing works and which materials you can use.
How does UV rotary printing work?
Three main components work together to produce the outcome of a UV print: the print head technology, the UV inks and the UV lamps.
Print head technology
Microscopic piezoelectric elements such as ceramics and crystals are organized behind the print head nozzles. An electric charge is then applied to the elements, which ejects pinpoint quantities of ink onto the printed material. This technology is essential for the delivery of precision ink placement. It provides significant control over ink delivery and creates perfect spherical dots with different sizes to offer excellent printing quality and colour density.
UV inks
UV inks are highly flexible and can follow curves or prints on any medium, including elastic materials. The UV inks are instantly cured during printing and do not require drying. You can use the printed materials immediately from the time they are printed; due to this, it offers great convenience to the user.
UV lamps
Cool-running LED lamps speed up print production by instantly curing the UV ink as they are printed on the material. These UV lamps are safe, durable and practical, as they do not require any preparation time. The versatility of the lamps allows them to be used for printing on materials that are sensitive to heat, such as shrink wraps or natural wood.
What materials can be used as a medium to be printed on?
UV printing can be used on many materials, including plastic. It is versatile, and it is designed to accommodate flexibility in situations.
Fabric
The UV printer has adjustable roll widths and settings to fit your fabric size to ensure that it is secure and does not roll off while printing. It also has premium print heads that deliver accurate and stable patterns, printing clear images while producing vibrant colours at high resolution.
Plastic
The UV printer can also print on plastic, using advanced technology that consists of white, varnish and colour effects. It starts by printing a layer of coating on the adhesive plastic, then applying a layer of patterns before finishing the print with a UV varnish coat layer. This feature allows for precise and clear images of the plastic materials.
Conclusion
Hillier Industries is a pioneer in the printing industry, and we aim to serve our customers with the utmost quality and the best products and services. Many materials can be printed using UV printing, which is a viable solution for those who need urgent materials to get printed and when materials are needed to be in good condition, without any abrasions or smudges. Speak to us today, and we will gladly assist you with your printing needs.